Welcome to Yachting in Croatia Academy - YCA
We are expertly organized tourist agency Time2Travel specialized for providing various services within nautical tourism under our brand Yachting in Croatia.
Besides a broad selection of vessels rental in Croatia and rest of Mediterranean: Sailing boats, Catamarans, Motor/Luxury yachts, Gulets, Crewed yachts, we provide assistance and nautical consulting in addition with sporting, educational and entertainment aspects of yachting.
YCA is led by a desire to fulfill clients' demands in the most satisfactory way. YCA was founded by its 20.years expirienced professional skipper Mario Kundih who holds a Certificate of Attendance for sailing coach at an Olympic Academy, RYA license (Royal yachting association) Yachtmaster Offshore (UK) who is above all, a passionate sailor and lover of sea who spend more than 200 days on sea behind the helm.
Our slogan LIVE LOVE SAIL says more than words, it is essentially the message we want to send to all lovers of the sea, sailing ... because to sail with us means more than anything to love the sea, for us it is simply a way of life.
---
It is our great pleasure to introduce you our brand YACHTING IN CROATIA ACADEMY - Skipper Training Center with educative program and the other services that we provide in cooperation with offical partner World Yachting.
---
Our purpose is to promote sailing with an emphasis on recreation, entertainment, and encourage as many people as possible to take part in this beautiful sport of sailing. In collaboration with professional yachtsmen, skippers and professors of Kinesiology, we strive to provide maximum quality of service through our educational program, Sailing School, Skipper Training...
Mission
To be of ever greater quality in providing services
To maximize personalized approach in providing services
To differentiate the service in relation to others
To create an environment of maximum confidence and offer professionalism in conducting business
To promote nautical tourism in Croatia
To give a better insight into sailing to the customers, aiming at the population who considers sailing a form of entertainment, recreation and vacation and to provide them with the opportunity to gain certain knowledge through our educational program and to fall in love with this wonderful sport of sailing.
---
WHERE ARE WE?
We are proud to emphasize that our Yachting in Croatia Academy powered by World Yachting Training Center is located in beautiful D-Marin Mandalina, Croatia's only marina to have been awarded 5 Gold Anchors.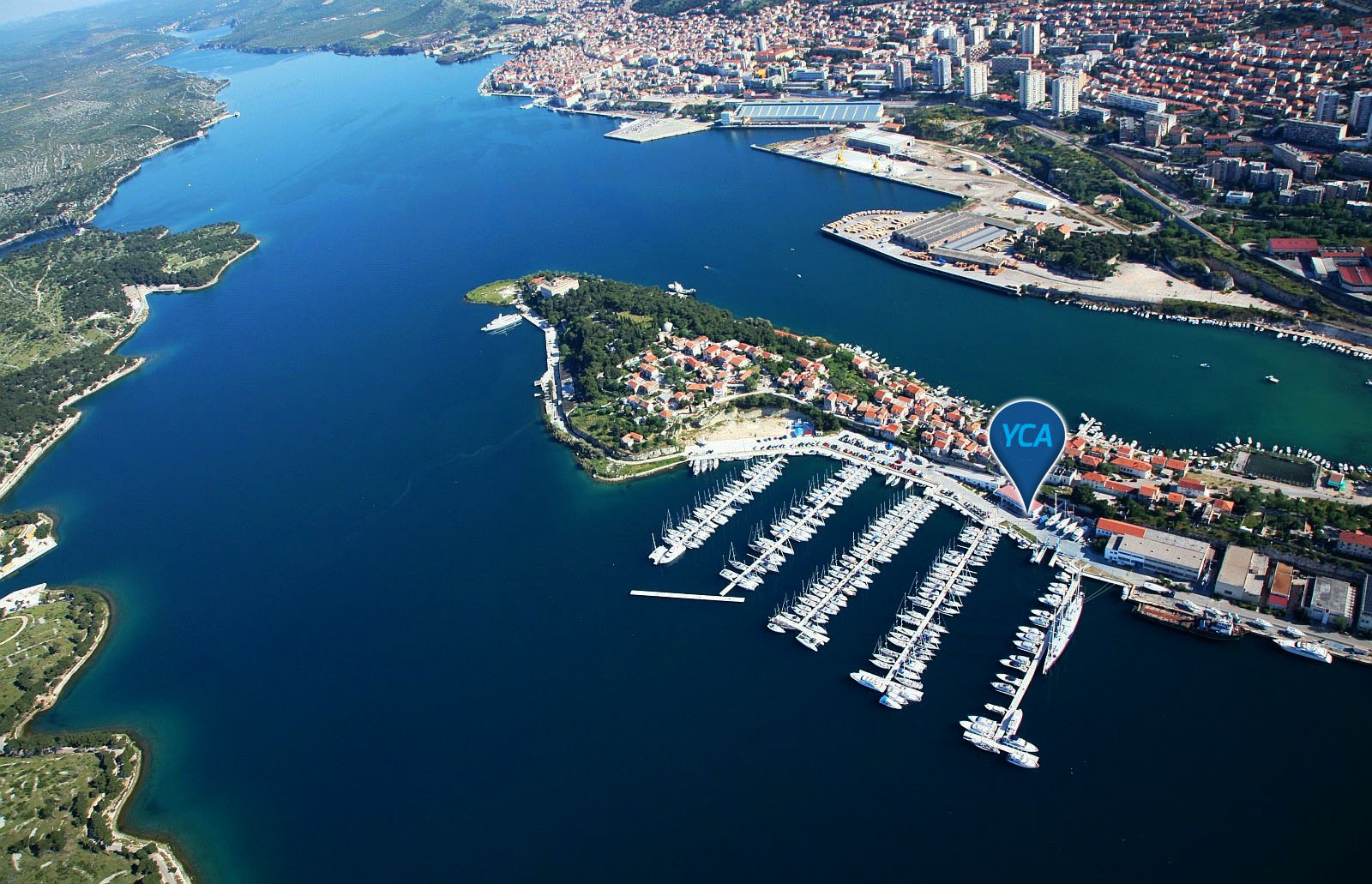 D - Marin Mandalina is situated in a picturesque bay of Šibenik town, within the reach of the city which is situated in wide bay at the mouth of the beautiful River Krka, one of the most protected natural harbors on the Adriatic coast.In addition to sea and land mooring D - Marin Mandalina is the only site in Croatia for mega yacht up to 140 m in length. There is a shipyard and a petrol station in its vicinity.

Marin Mandalina has been recognised among the navigators as an ideal set off point to some of the most attractive water routes in Croatia. Within an easy reach for the navigators is the archipelago of Šibenik itself, all the beauty of the Kornati Islands National Park, the excitements of the mid Adriatic islands of Hvar, Vis, Brač and Šolta; also the navigation along the Krka canyon to Skradin and the National Park - Krka watefalls, which are breath-taking would certainly leave no one indifferent.
---
Furthermore, the marina is well connected by car, approximately 40 minutes driving distance from the airports Split (Kašteli-45km) and Zemunik (Zadar-50km).
The marina can be reached from both airports with regular bus services, taxi or by car. Car rental services are also available.
We can organize transfer upon request from Zadar airport and Split airport to our training center.
Upon your arrival in marina will welcome you friendly and helpful staff.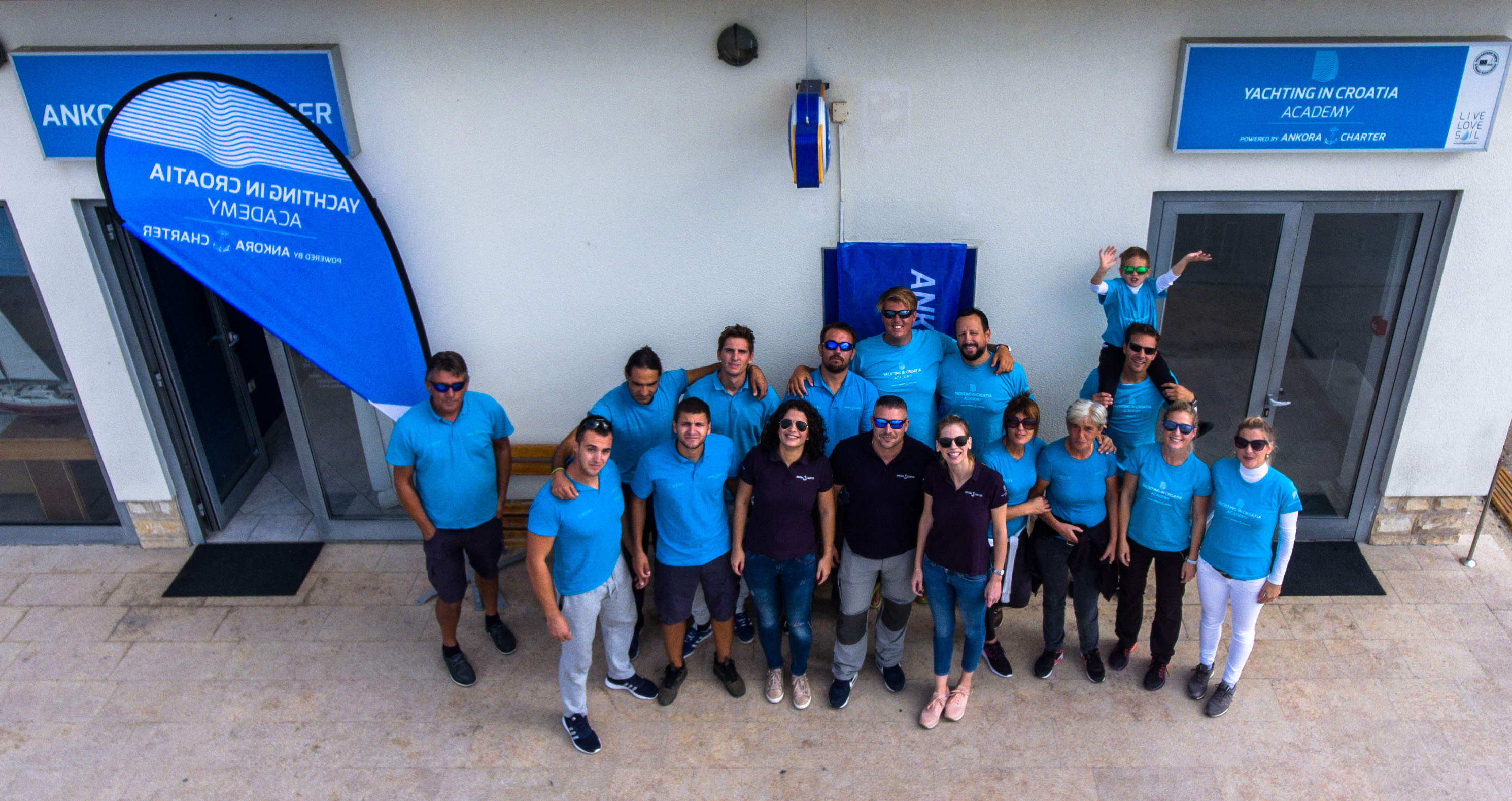 ---
Services and Facilities available in the marina :
350 water and power supplied berths
Reception
Supermarket (opened also on Saturday and Sunday)
Café, Restaurant
Parking (9,18€/day – to be paid at the marina reception desk)
Nautical repair service shop
Toilets and showers
Cash Machine Jadranska Banka (accepted card: MB Card, MasterCard, Maestro, Visa, Visa Electron, Amex)
Exchange Office (at Marina Reception)